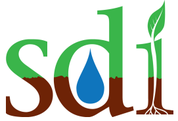 For 30 years K-State and principal investigator Freddie Lamm have researched Subsurface Drip Irrigation. From their research projects, we have been able to learn a great deal. Within the past couple of years we have gotten the privilege of working with Netafim and Freddie on this research project in Colby, KS. We have been invited to join this field day on August 7th and hope you will also join us. 
"We have learned much these past 30 years and we would like to share our thoughts with you and also hear about your successes and challenges as well. We will focus on strategies to make SDI last, make it pay, optimize crop production and make wiser use of our limited water resource."  - Freddie Lamm
Preregistration by JULY 30th is required!